CARDS FOR KIDS – Collecting thru October 8
Have you heard about "Cards for Kids"? Meet Thalassa Trickey, the organizer of this collection locally:
"My name is Thalassa and I am collecting gift cards for the kids who were affected by hurricanes Harvey and Irma. I am calling this effort "Cards for Kids". I hope it can help replace something important for the kids who have lost so much. Please help lighten their load by donating $20 gift cards from Wal-Mart, Target, Toys are Us, Amazon, Barnes and Noble, or ITunes. The cards you donate will be shipped to LINC Houston (A non-profit dedicated to those in need) to give directly to the kids affected by these disasters."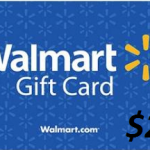 Organized locally to benefit kids impacted by hurricanes, $20 gift cards (Walmart, Target, ITunes, Barnes & Noble) are now being collected at SPL and LSA. These cards will be routed to kids by LINC Houston to help them replace special items lost as a result of the devastation. More information is available at the SPL Coffee Bar or by contacting Thalassa Trickey.
If you are interested in helping, please bring the cards to:
LSA High School (2001 E Mound Rd, Decatur, IL 62526)
St. Paul's Lutheran Church (1 Bachrach Ct, Decatur,IL,62526)
Thank you!