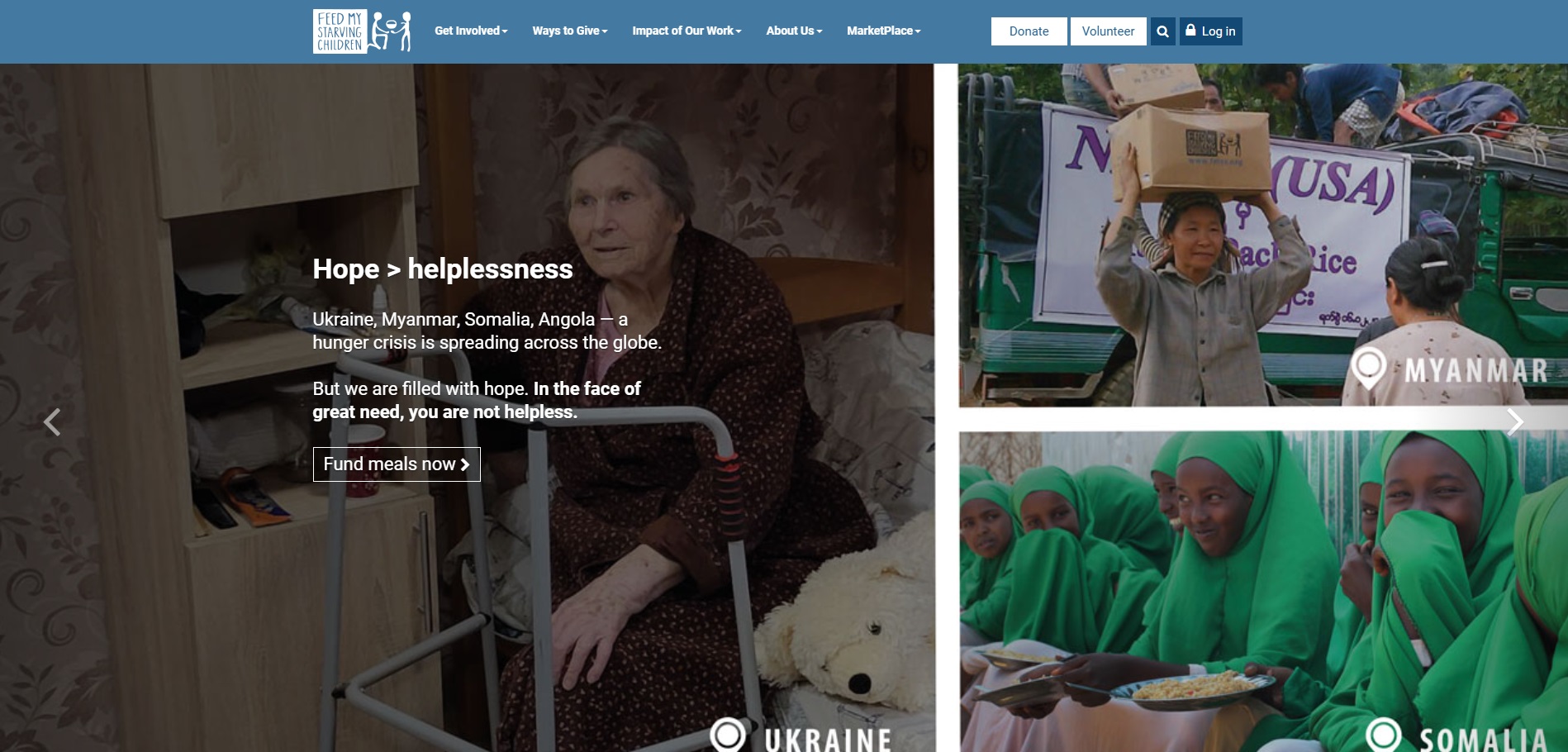 Feed My Starving Children
This past March, over 1000 people spent time packing Manna Pack meals for this inspiring organization at St. Paul's Lutheran Church, in partnership with Tabernacle Baptist Church and with support from ADM and countless sponsors and donations. We have hosted several MobilePack events within the last few years and plan to host again in the future, with the hope to continue to engage the entire Decatur community in these events in more impactful ways. If you have questions about our FMSC MobilePack Events, please contact Andrea Gerhard.
www.fmsc.org
LSA ReSale Shop
The LSA Resale Shop provides the necessities of life such as clothing, furniture, household items, and other essentials at an extremely low price. The proceeds from the shop support the ministry of the Lutheran School Association. Located at 421 East Cerro Gordo Street, the shop is open during normal business hours and is staffed with caring and loving volunteers. Donations are almost always welcome – certain items are needed more at certain times of the year. Call to inquire about their latest donation needs. Volunteers are needed to help sort, clean and stock between the hours of 9:00am-3:00pm, Monday through Saturday. If you have items that are in good, clean condition you would like to donate or if you can volunteer, just call the shop at 217-423-0122 to see if they are currently accepting donations and to schedule volunteer hours.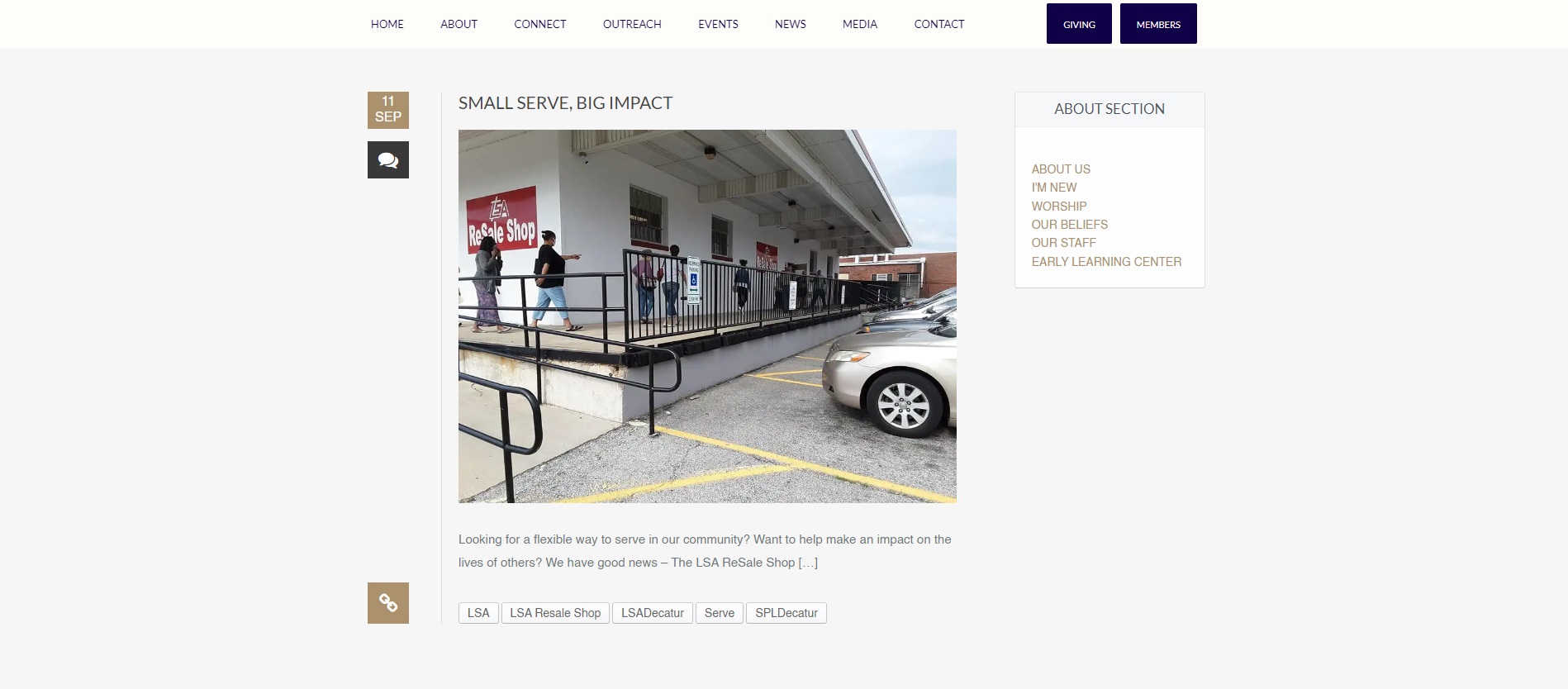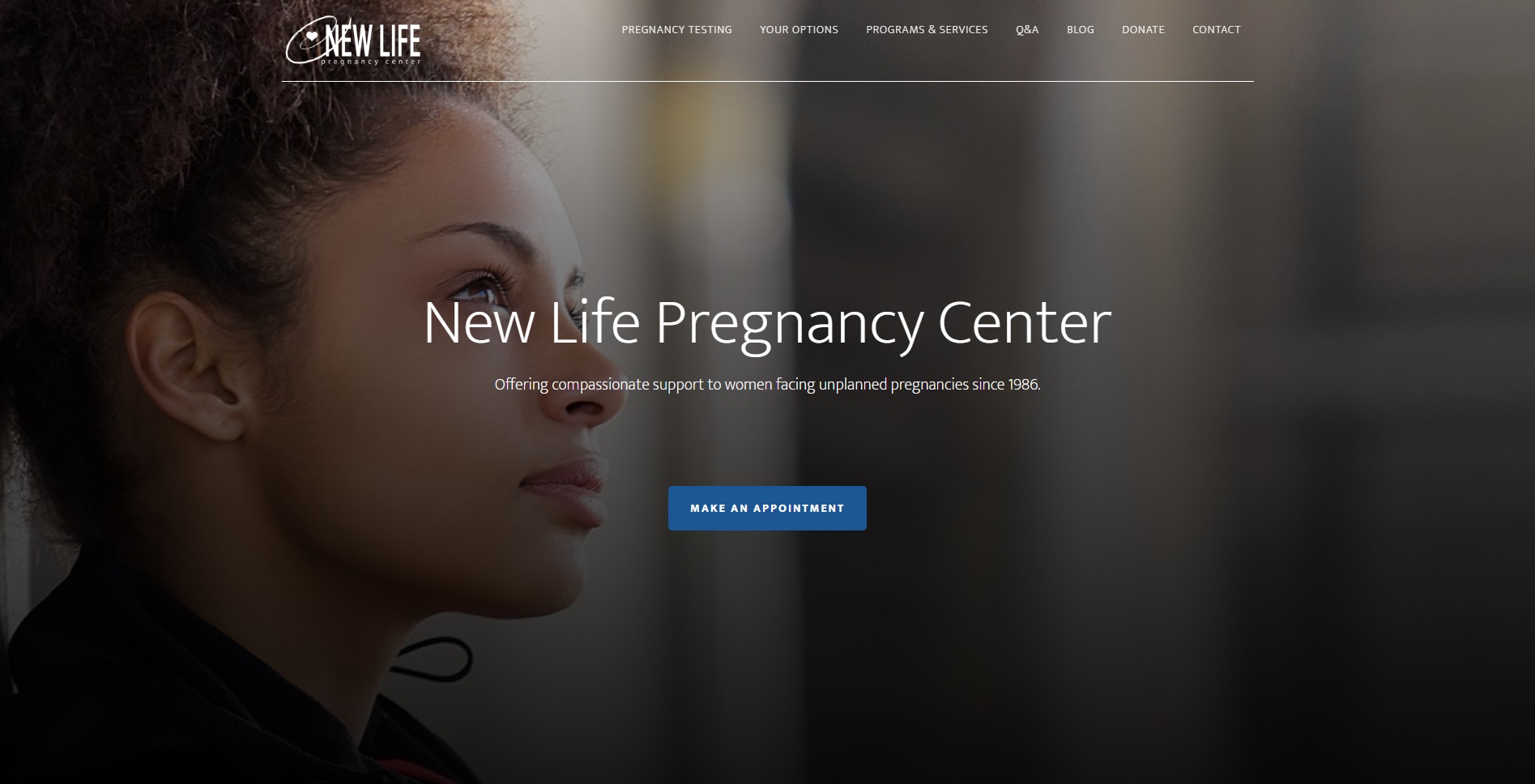 New Life Pregnancy Center
New Life Pregnancy Center has (NLPC) is a great blessing to the Decatur community. NLPC offers compassionate support to women facing an unplanned pregnancy. They provide pregnancy tests, confidential consultation with caring individuals, information about all of your options, referrals for medical services, legal assistance, professional counseling, Lamaze classes, adoption and/or financial aid
There are many opportunities to volunteer and to donate needed items. Volunteer to help in a number of areas or donate to support the New Life Thrift Store or other areas. Call to find out how you can help.
1698 E Pershing Rd
Decatur, IL 62526
217-872-5556
Email: mail@newlifepregnancycenter.com
www.newlifepregnancycenter.com
Northeast Community Fund
Northeast Community Fund (NECF) exists "to assist needy families in our community with the resources available in a caring and Christ-like manner." With the blessings the Lord has given us, the Northeast Community Fund strives to be a resource and conduit to share those blessings with people in need. They provide emergency food and financial assistance, baby supplies, appliances and furniture, free clothing and counseling to needy individuals.
The NECF is always taking donations of furniture and working appliances, clean clothing, food items (canned meats and vegetables, pasta, fruits, soups, peanut butter, cereals, macaroni and cheese), and money to purchase needed food and supplies, help with rent and power bills, and many other needs. Call or stop by to donate or volunteer to help. November is "Box of Stuffing" Month! Help NECF reach their goal of 500 boxes of stuffing by donating in the month of November.
825 N. Water St.
Decatur, IL 62523
217-429-5846
www.northeastcommunityfund.org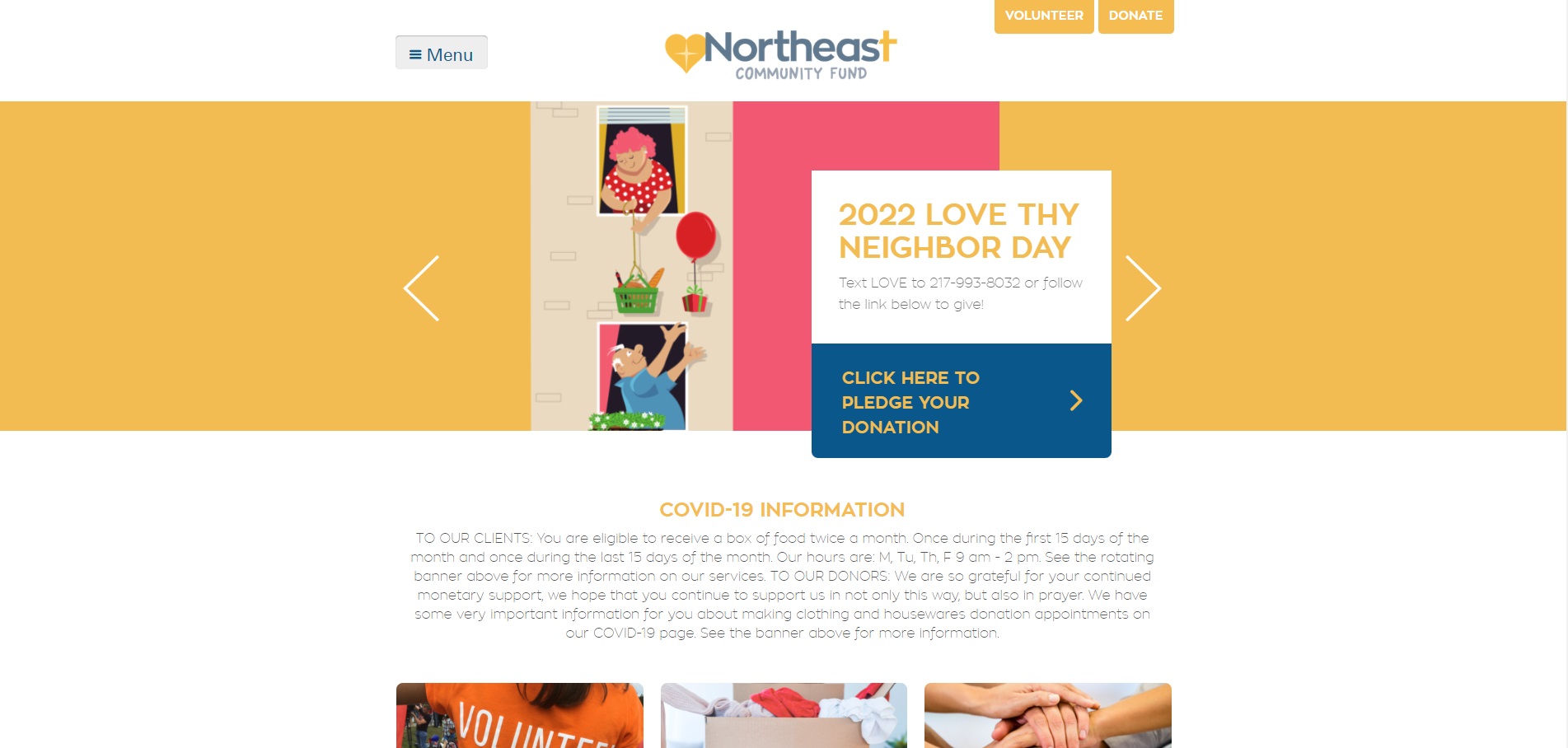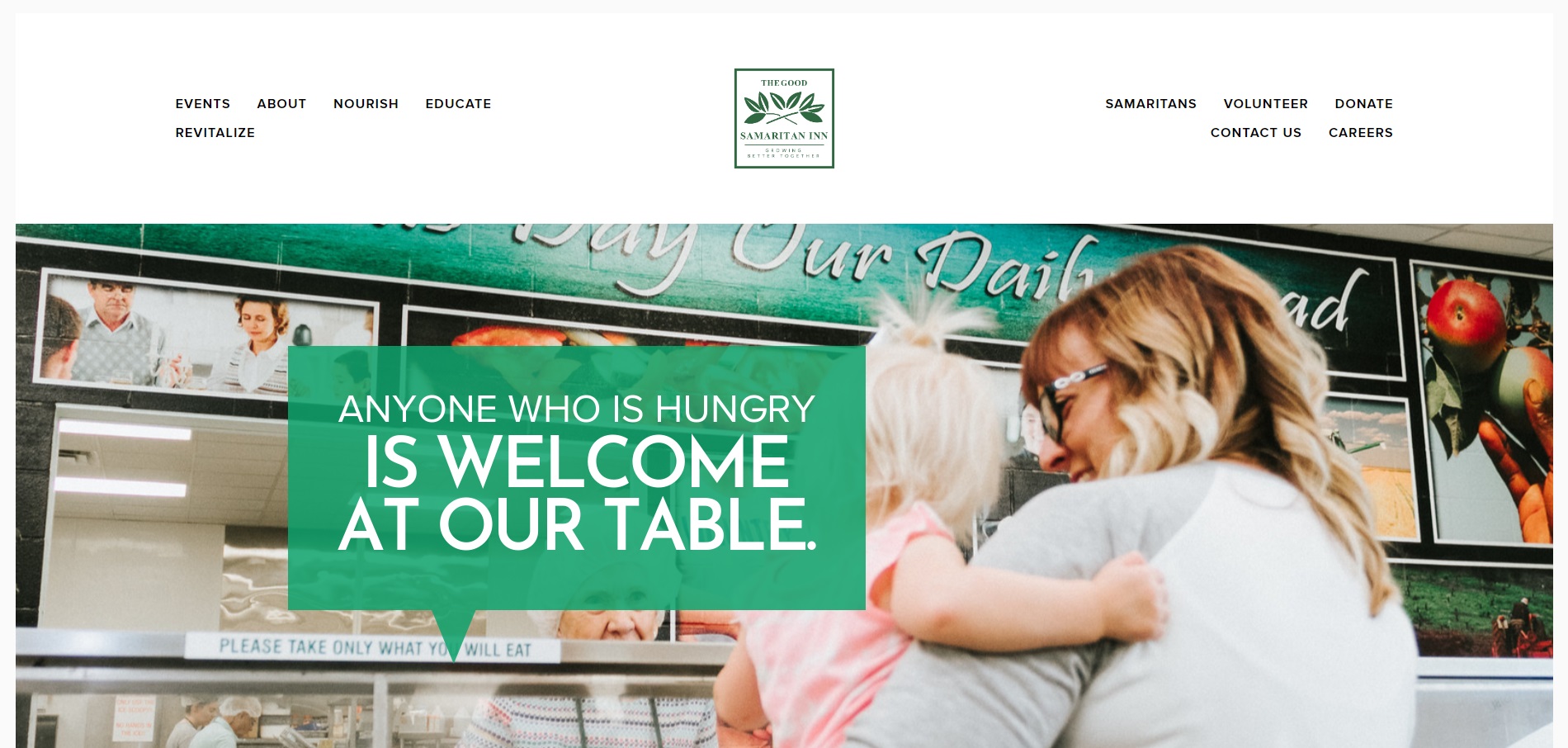 Good Samaritan Inn
The mission of Good Samaritan Inn is to maintain a community program to serve nutritious meals to the hungry and economically disadvantaged. They serve nearly 300 people – men, women, and children – every single day. They accomplish that mission with the help of the community: volunteers who donate time, individuals and businesses who donate money, and businesses, organizations, and people who donate food and goods.
Meals are prepared and served each day by volunteer groups from churches, social organizations, businesses, and individuals who assist a small staff. Without these volunteers the Good Samaritan Inn would be unable to fulfill its mission. Anyone who is hungry; anyone who needs a meal can come daily from 11:30a.m.-1:00p.m.
920 North Union Street
Decatur, Illinois 62521
217-429-1455
www.goodsamaritaninn.org
Baby Talk
Baby Talk's mission is to provide encouragement for parents as they nurture very young children (0-3 years). Baby Talk provides services at many locations in the Decatur area, from hospitals & libraries to the Health Department. Check out their website for details. This is a great organization and they have openings for volunteers in a variety of spots!
500 E. Lakeshore Drive
Decatur, IL 62521
217-475-2234
www.babytalk.org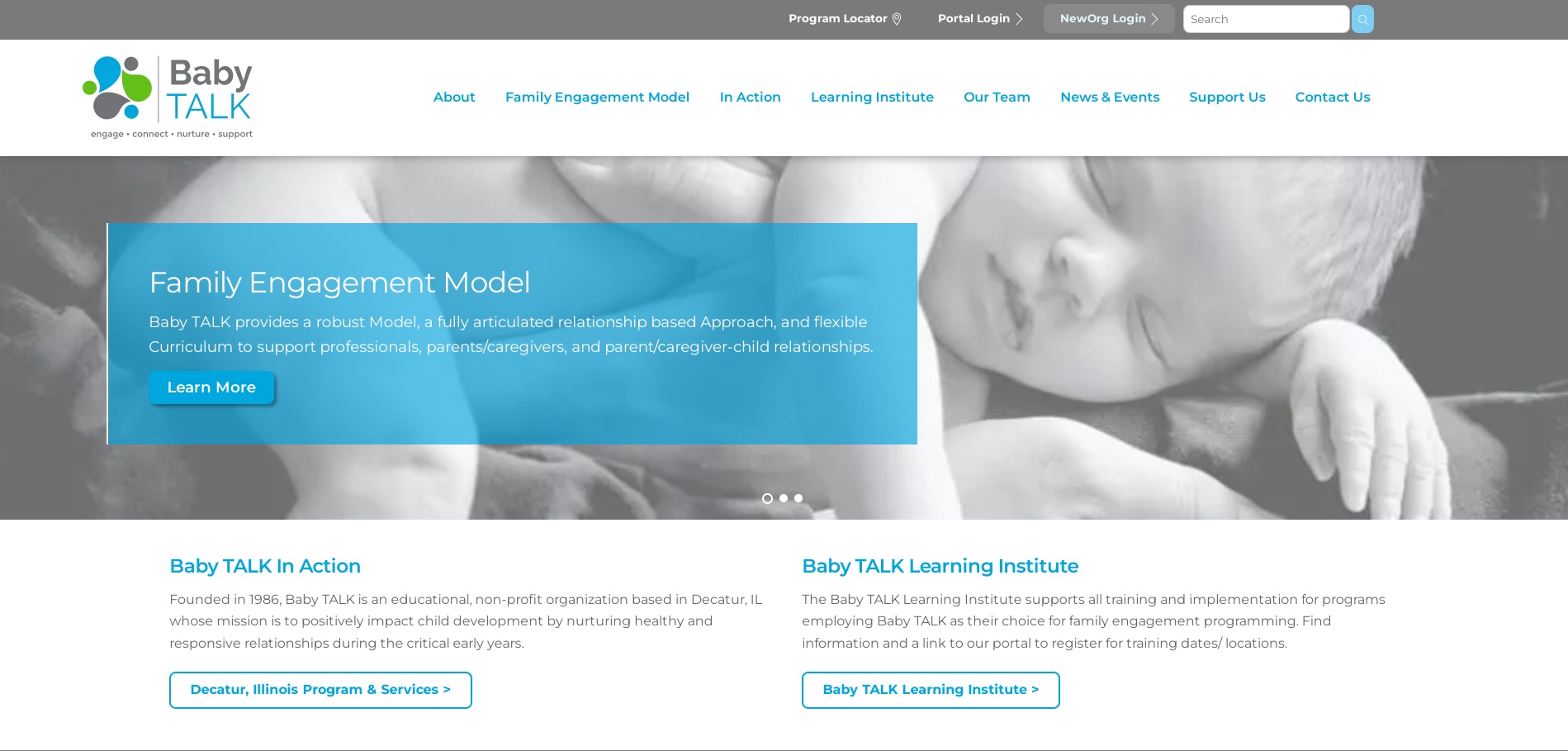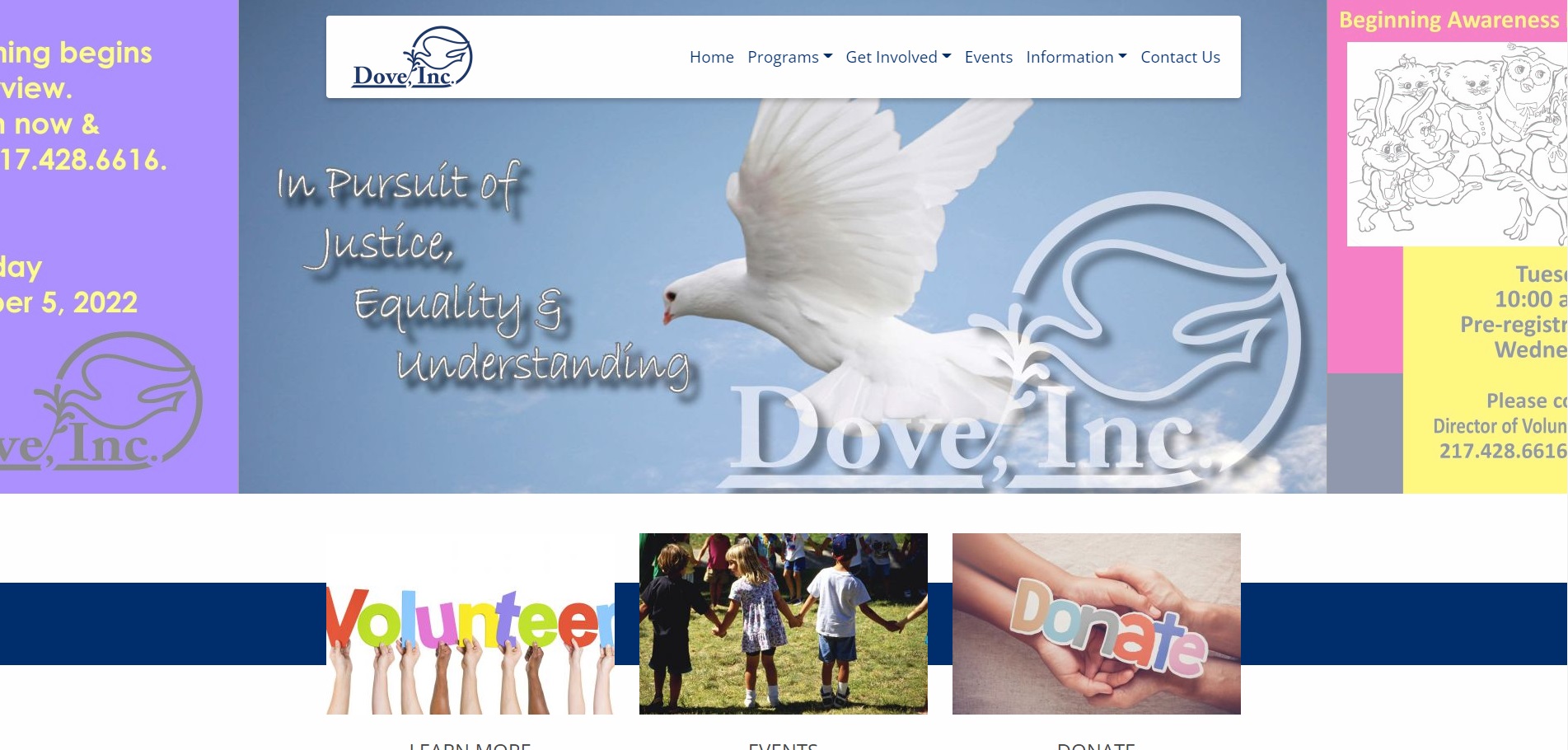 Dove
Dove is a coalition of religious organizations, volunteers, and advocates that seeks to coordinate efforts to address unmet human needs and social injustices. Dove works for justice, equality and understanding among all people. Dove provides a safe haven for victims of domestic violence and their children. This residential facility also provides counseling and has a 24-hour hotline. Volunteers and donations of supplies for the residence are always needed. Contact the office for details on volunteering, and to see what material donations are needed, as this varies.
788 E. Clay St.
Decatur, IL 62521
Phone: 217-428-6616
Email: dove@doveinc.org
www.doveinc.org
Habitat for Humanity
Decatur Area Habitat for Humanity (DAHfH) is a locally run affiliate of Habitat for Humanity International, a nonprofit, ecumenical Christian housing organization. Habitat for Humanity works in partnership with people that are in need to build and renovate decent, affordable housing. The houses are then sold to those in need at no profit and interest-free. Dedicated volunteers provide most of the labor, and individual and corporate donors provide money and materials to build Habitat houses. Partner families themselves invest 300 hours of labor – "sweat equity" – into building their homes, homes of others and volunteering at community service organizations within the city of Decatur, IL. Since its founding in 1987 by John Henry Cain, Decatur Area Habitat for Humanity has built and rehabbed over 57 houses in the Decatur Area.
Decatur Area HFH
PO Box 832
Decatur, IL 62525-0832
217-425-6446
www.decaturhabitat.org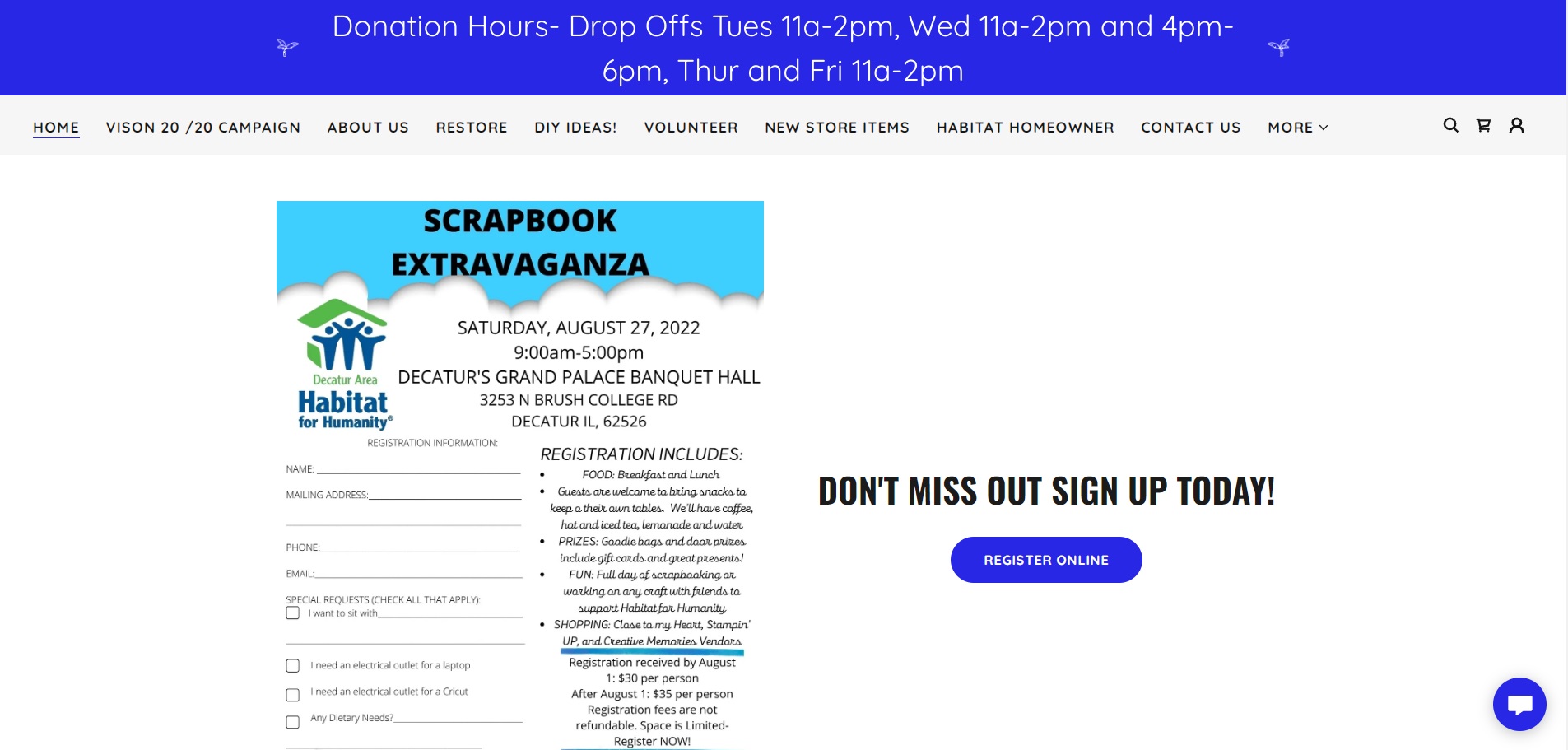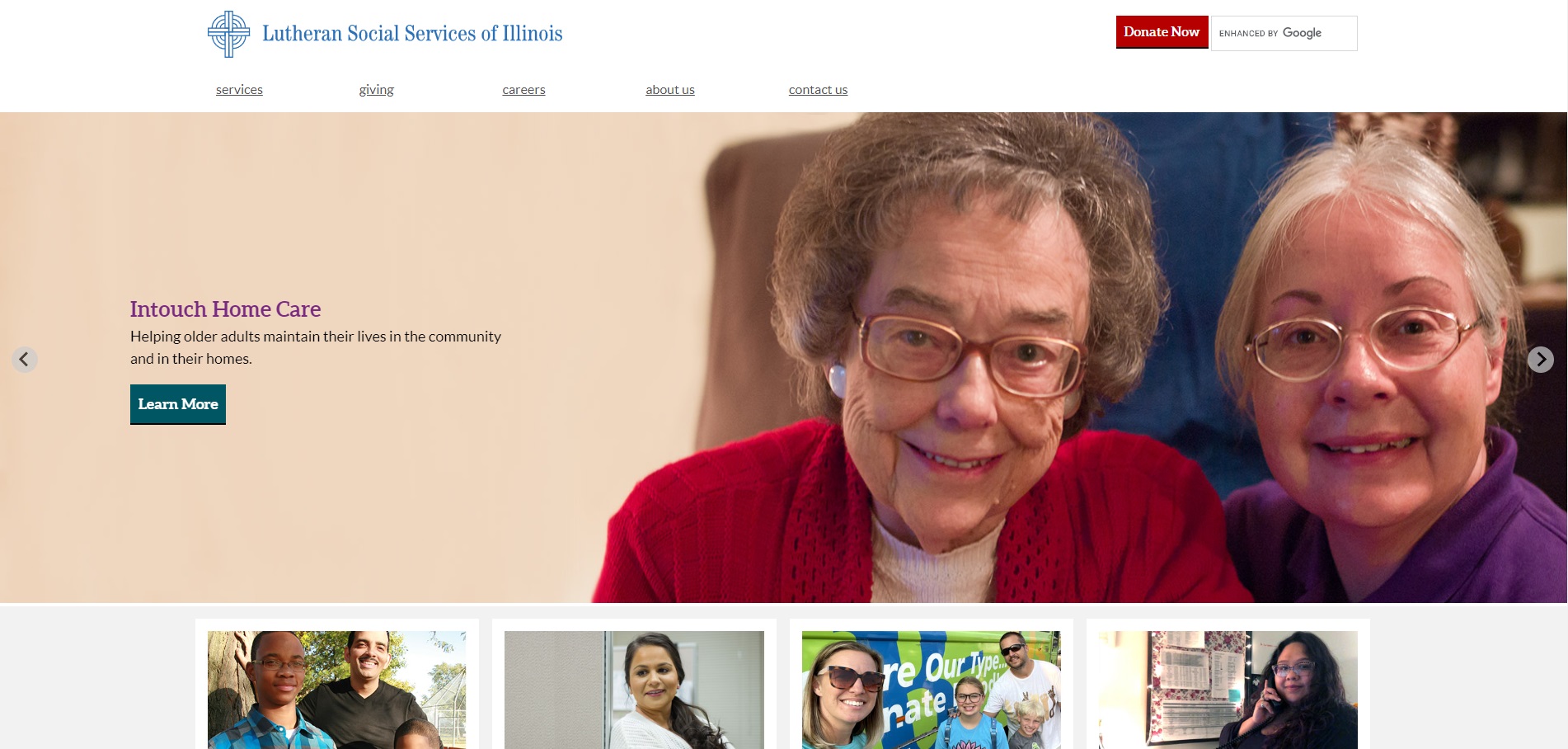 The Storybook Project
Lutheran Social Services of Illinois' (LSSI's) Storybook Project helps keep incarcerated parents and their children connected. Volunteers in Decatur help an incarcerated parent select a book and make a recording of herself reading that book to her child. The recording and book are then sent to the child. Parents may also record a brief, personal message, a song, a Bible verse or a message of thanks to the child's caregivers. Annually, more than 15 federal, state and county correctional facilities host Storybook Project events. We usually do this 4-6 times a year at the Decatur Womens' facility. Ask Carol Stafford or Robin Colby, St. Paul's members, for details. New children's books for ages infant-teens are ALWAYS needed, and can be brought to the church office any time.
For more information call 217-528-2384 or email Gail.Beard@LSSI.org
www.lssi.org
Meals on Wheels
The Meals on Wheels program, administered by Catholic Charities of Decatur since July 2002, is provides nutritional meals for the elderly. On weekdays, 350 lunches are planned by registered dieticians at Decatur Memorial Hospital and prepared in the facility's kitchens, then provided to homebound seniors in Decatur and several smaller communities in Macon County. An array of cheerful, caring volunteers, currently numbering close to 300, deliver hot, nutritious lunches with generous servings of kindness to program participants, many of whom live alone and leave their homes only on a limited basis. Noon meals are served Monday through Friday, from 10:30 until about 12:00 noon. Volunteers are needed to deliver the meals throughout Decatur to shut-ins.
To volunteer of contribute contact:
Meals on Wheels Coordinator
Catholic Charities of Decatur
247 West Prairie
Decatur, IL 62523
217-422-6611
www.cc.dio.org/programs/meals-wheels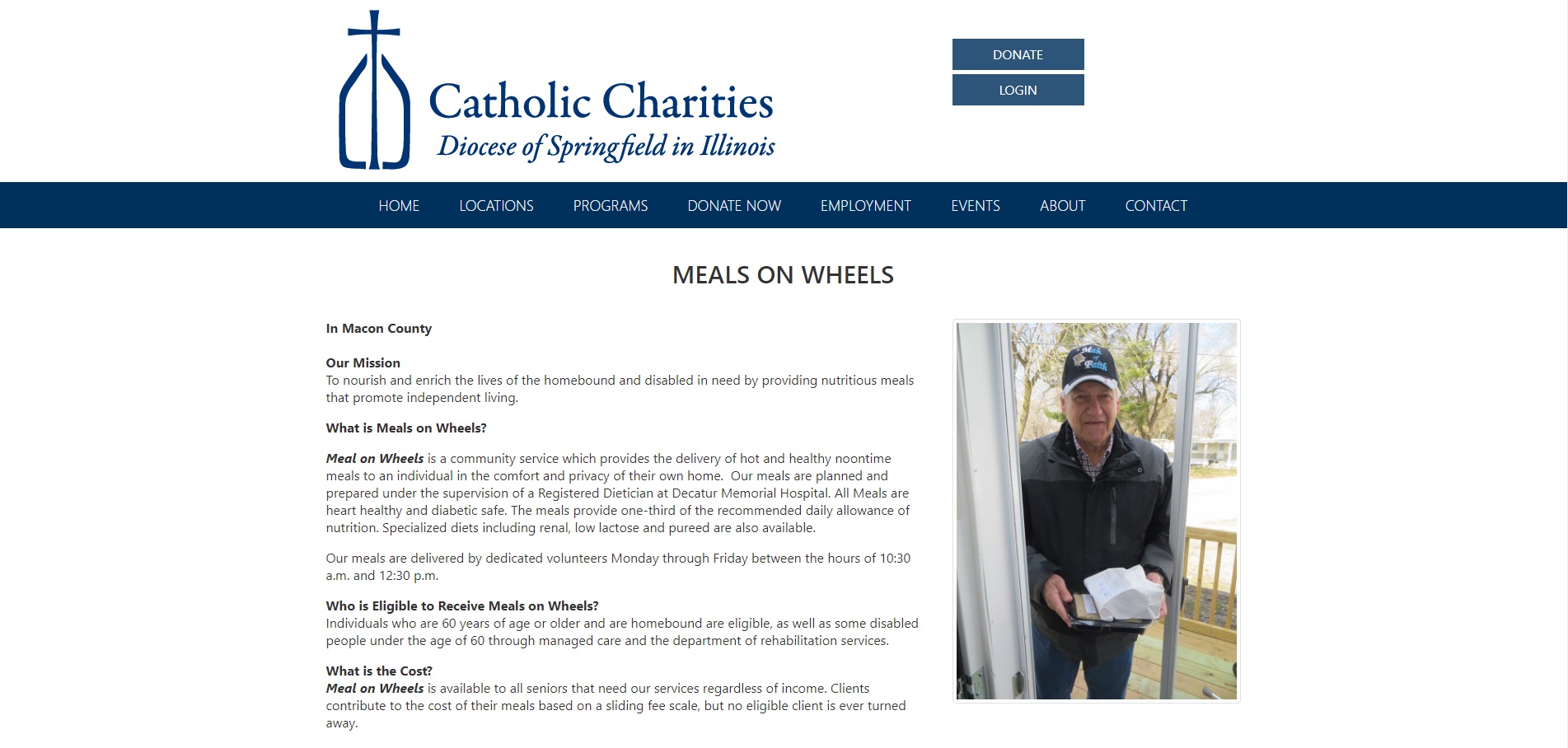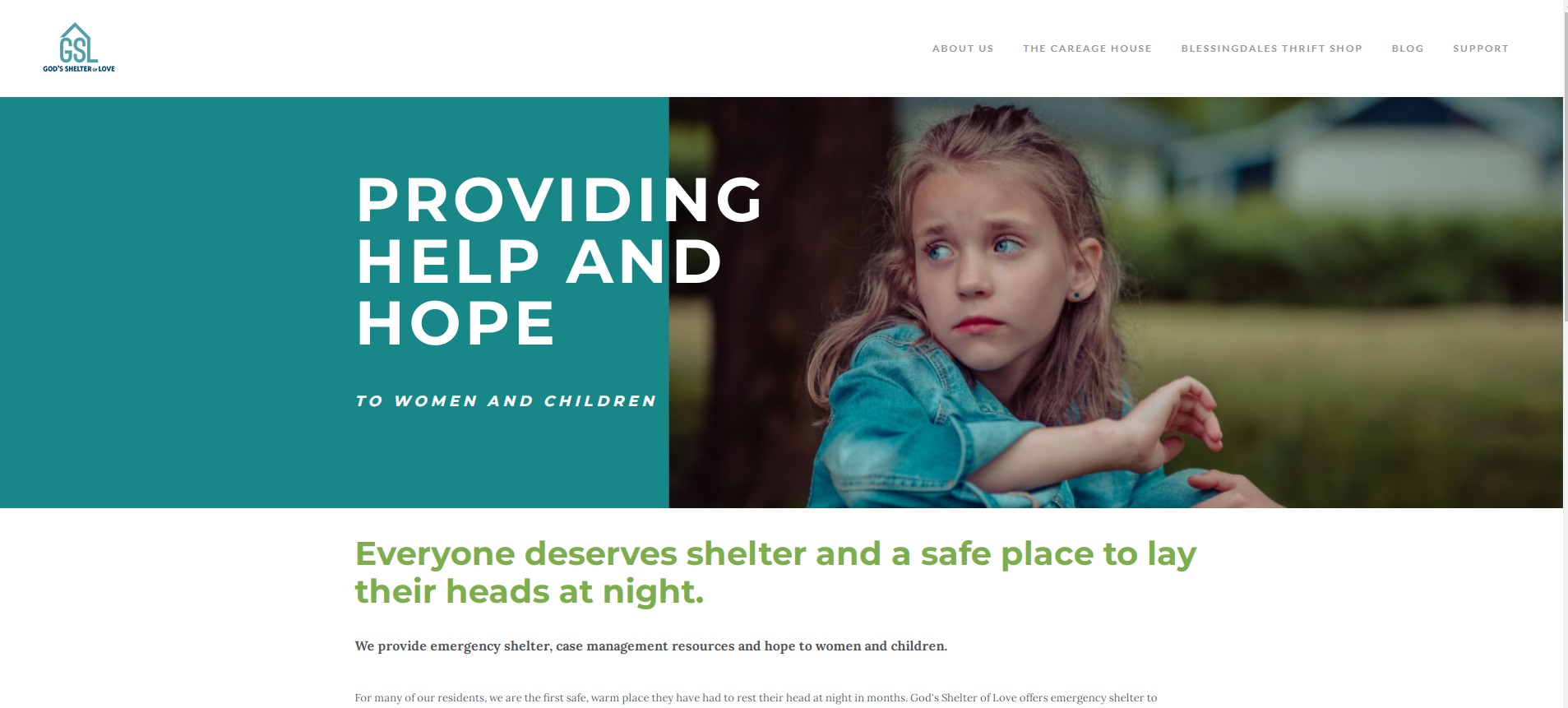 God's Shelter of Love & Blessingdale's Resale ShopGod's
Shelter of Love is Decatur's oldest homeless shelter. They serve married couples and single women; with or without children. They also accept women released from prison. Their goal is to help people become self-sufficient citizens.
God's Shelter of Love is funded by area churches and individuals. One half of their funding is provided by the resale shop, Blessingdales, located at 235 W. Eldorado. The administrator and all of the shelter's board members are volunteers. The shelter is staffed 24 hours every day of the year, so many volunteers are needed at the shelter and in the resale shop.
929 N. Union
217-422-2790
email: gsol929@comcast.net
www.godsshelteroflove.org
Water Street Mission and Grace House
Water St. is a men's shelter; Grace House is a women and children's shelter. Volunteers are needed at both shelters and the two resale shops. Material donations are also needed at the shelters. Call to learn about their most pressing needs.
758 N. Water Street
Decatur, IL
62523
217-424-2381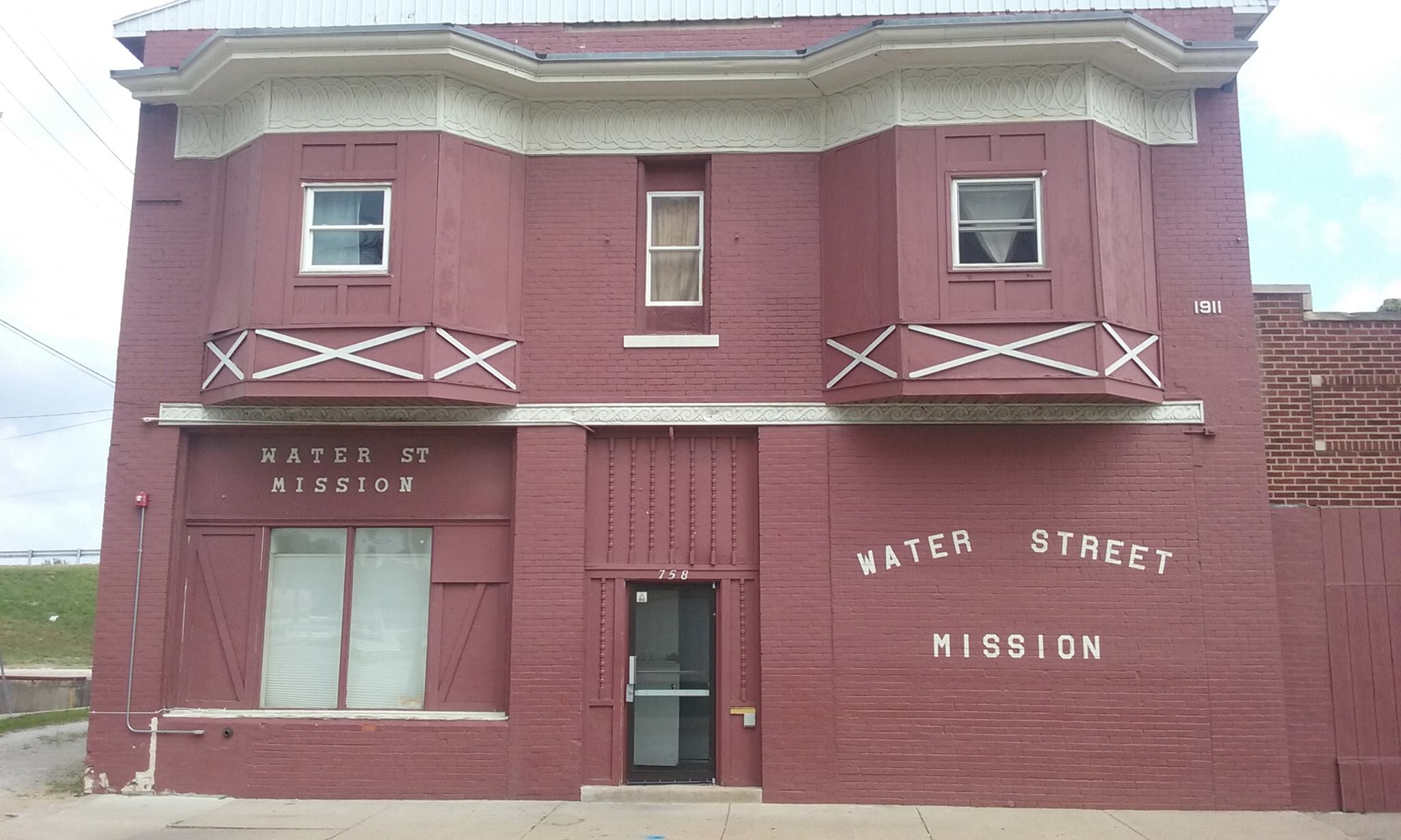 Find out more information?